Die-hard fans of Pubg mobile game will now get a gift in the form of a new theme based on winter on their Pubg mobile game on April 16.
The teaser didn't give any more details about this new theme but this theme was also leaked in past via beta version. If we follow the details of the leak, it is expected that the cold front survival will be made available for Vikendi mode and it will have a survival mode. The players will be expected to survive the cold weather and the hard weather conditions in this theme.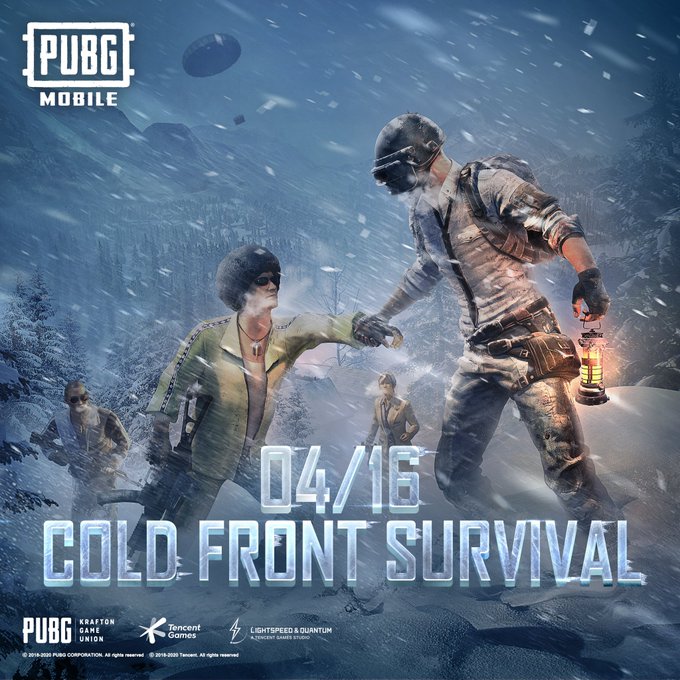 1,526Twitter Ads info and privacy240 people are talking about this
There may be an addition of new activities such as a collection of woods to start a fire or hunting of animals to survive the hard conditions. Players will also have to deal with the cold waves and they will be given updates about the next cold wave and the time will be given to the players to prepare for the cold wave. The Teaser image shows a heating item which is expected to be one of the most basic items that would be required by the players to survive the cold weather.
There was another teaser that showed a drone. It is expected that the players will be able to use their drones to search and scan the area where there can look for possible enemies, weapons and equipment.
More clarity about this new theme will be available when it is finally rolled out on April 16. Till then enjoy your game time and stay tuned with KNine Vox for more exciting updates in the gaming world.